Frequently asked questions
How do I tie a bow tie?
---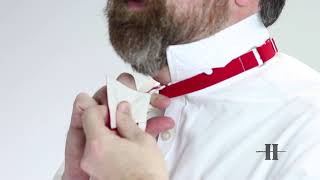 This is how!
---
Do you have clip-on or pre-tied bow ties?
---
We only make pre-tied bow ties for kids. All of the adult bow ties are self-tie but we will have a tutorial on how to tie one soon.
---
Do you make traditional neck ties?
---
As of now we do not. We have had several requests and have been working on some prototypes.
---
Do you make custom bow ties?
---
Yes! We have done many custom orders and weddings. Please feel to contact us with any special requests. info@highlandspoolandneedle.com
---
---